What is the Land Management Group?
The Land Management

Group consists of Councillors Issy Horsley, Geoff Smith and Carol Sharpe.
The remit of the Land Management Group;
is to advise the Parish Council on matters concerning Woodfield, Knowle Wood, the Children's Playground, and other areas and assets in the village that are owned by the Parish Council.
The Group;
are accountable for implementing any issues arising from health and safety checks in the above areas. They are also responsible for repairs or improvements of Parish Council assets and where necessary meet with interested groups from the village to implement any changes.
Currently the Group; are planning a rejuvenation of Wood Field. This will involve the Children's Play Area which will be tidied up, current apparatus painted and installing new toddler play equipment. The hedge and area at the top of Wood Field is to be cut back and planted with new hedging and a wild flower area.
Recently a number of new benches and rubbish bins were installed on Wood Field as a start to this project and to encourage residents to utilise the Field more.
The LMG;
continue to manage Knowle Wood in a sensitive way that will ensure that it is accessible to residents and also nurtures wildlife.
The Group;
also has management of the verges around the village and are proposing to
maintain them in a wildlife friendly manner.
Finally, discussions are being held with the FRA in respect of replacing the village sign. Residents will be asked their opinions on alternative designs once the Parish Council are able to organise a Parish Assembly meeting.
The LMG meetings are held on the first Wednesday of the month. If you would like to attend or have any items you wish to raise, please contact Pauline Collins, Parish Clerk
Grass cutting schedule 2022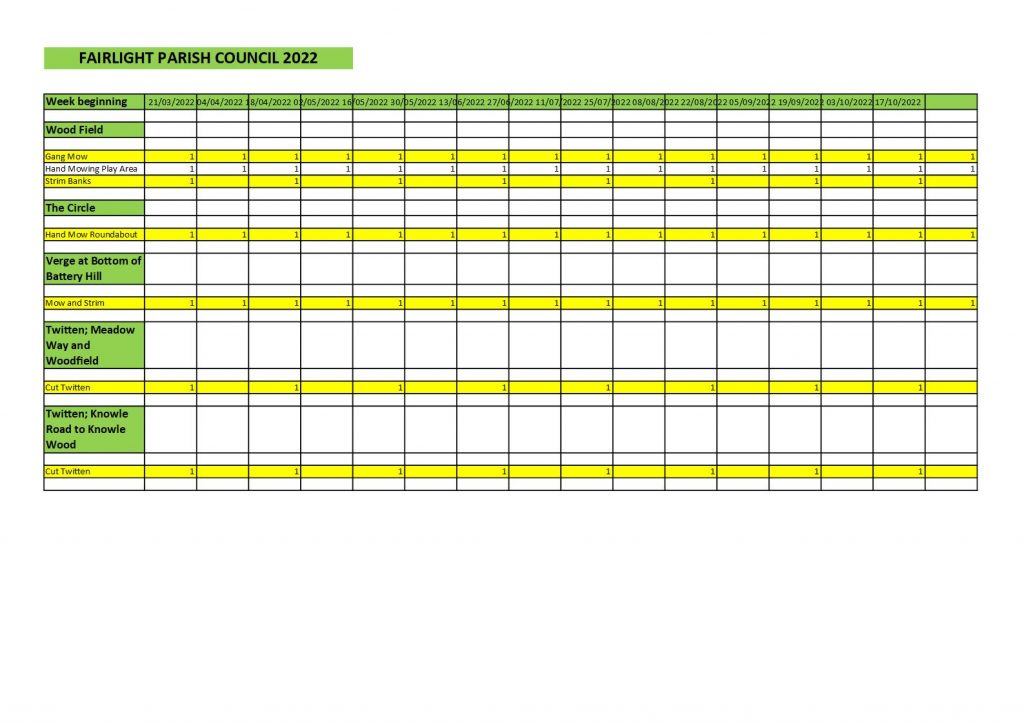 Wood fieldworking party 26/2/2022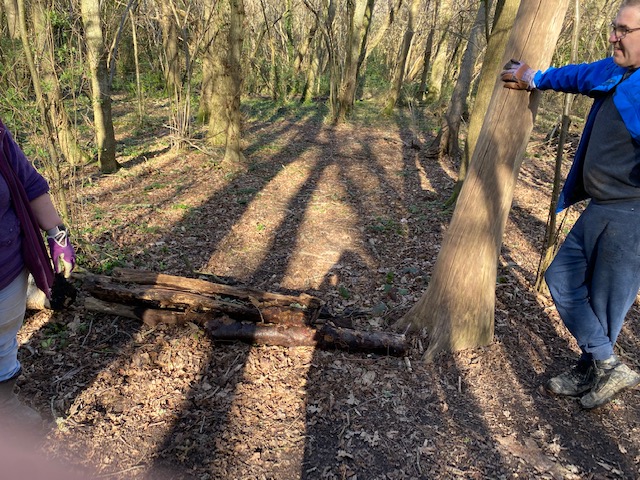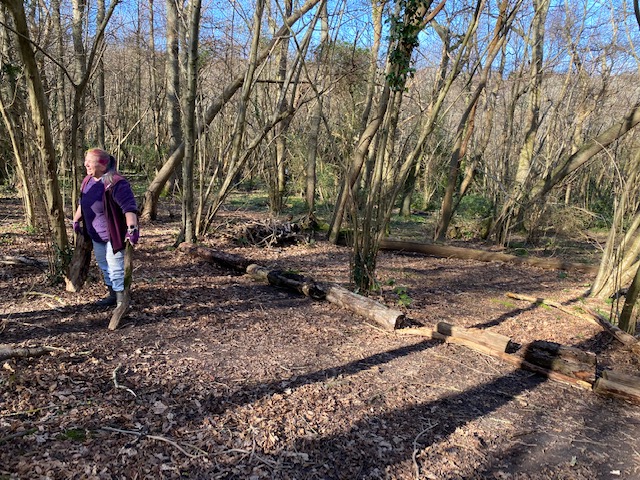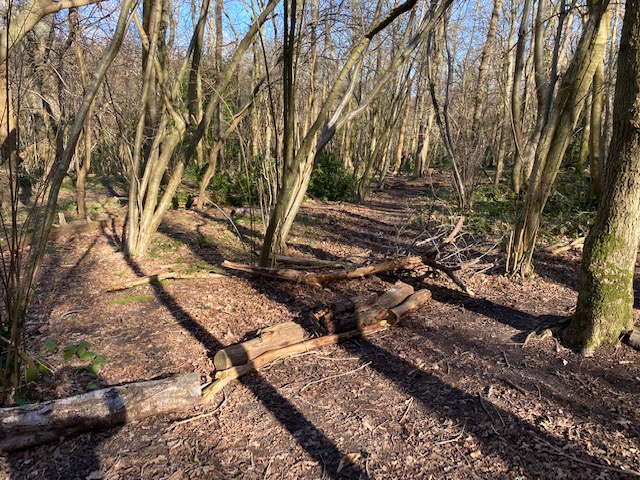 Photos of volunteers repairing areas of fence around pond/ bomb hole in Knowle wood. 22/10/202